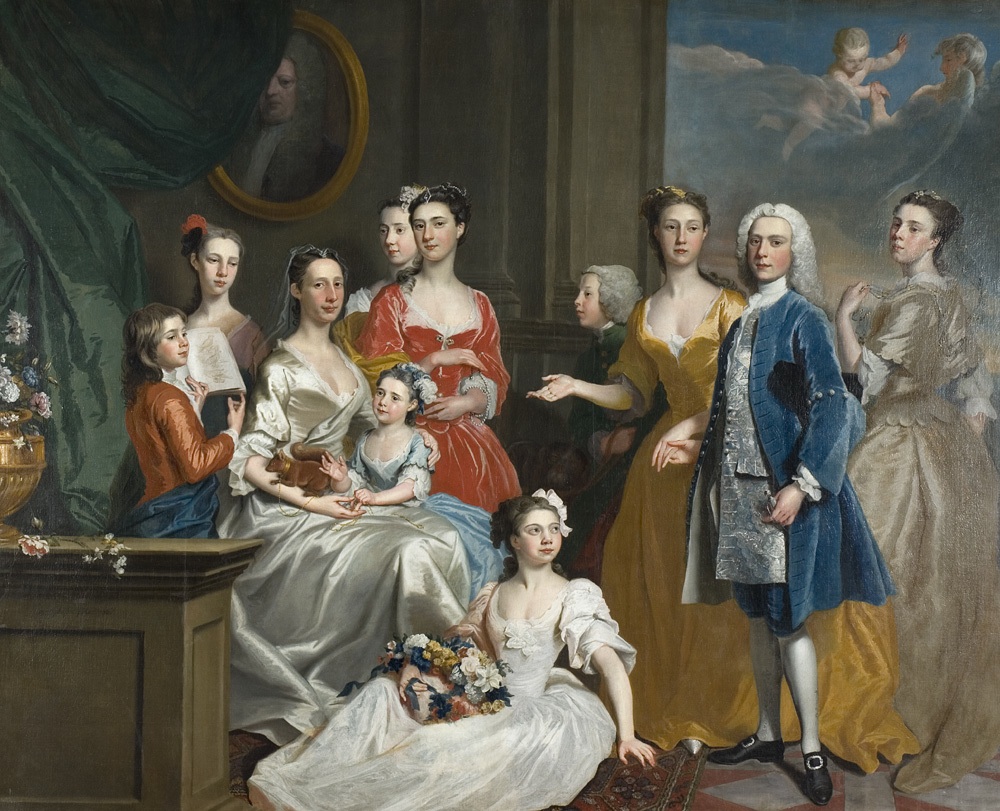 Joseph Highmore, The Family of Sir Eldred Lancelot Lee, oil on canvas, 1736, Wolverhampton Art Gallery.
In 1736 Joseph Highmore completed the group portrait, The Family of Sir Eldred Lancelot Lee within which all eleven of the main figures are painted near life size. It is without doubt his most ambitious portrait.
Sir Eldred (b.1650) may have instigated the creation of the portrait for display at his Shropshire seat, Coton Hall near Alveley. Both he and his brother Thomas were benchers of Lincoln's Inn, London (their father had also been a barrister there) providing a connection with the artist's early law career (Highmore had served a clerkship with a London attorney) and proximity to his studio in Lincoln's Inn Fields. Yet, as The Lee Family was completed two years after Sir Eldred's death in 1734, the portrait's final appearance would have been agreed with Lee's widow: in fact it is more likely that Isabella (1690-1767) herself was the original patron of the painting. This fact alone transforms the potential purpose of the portrait and its symbolism.
This talk will present new research that uncovers the complex meaning of this extraordinary portrait.